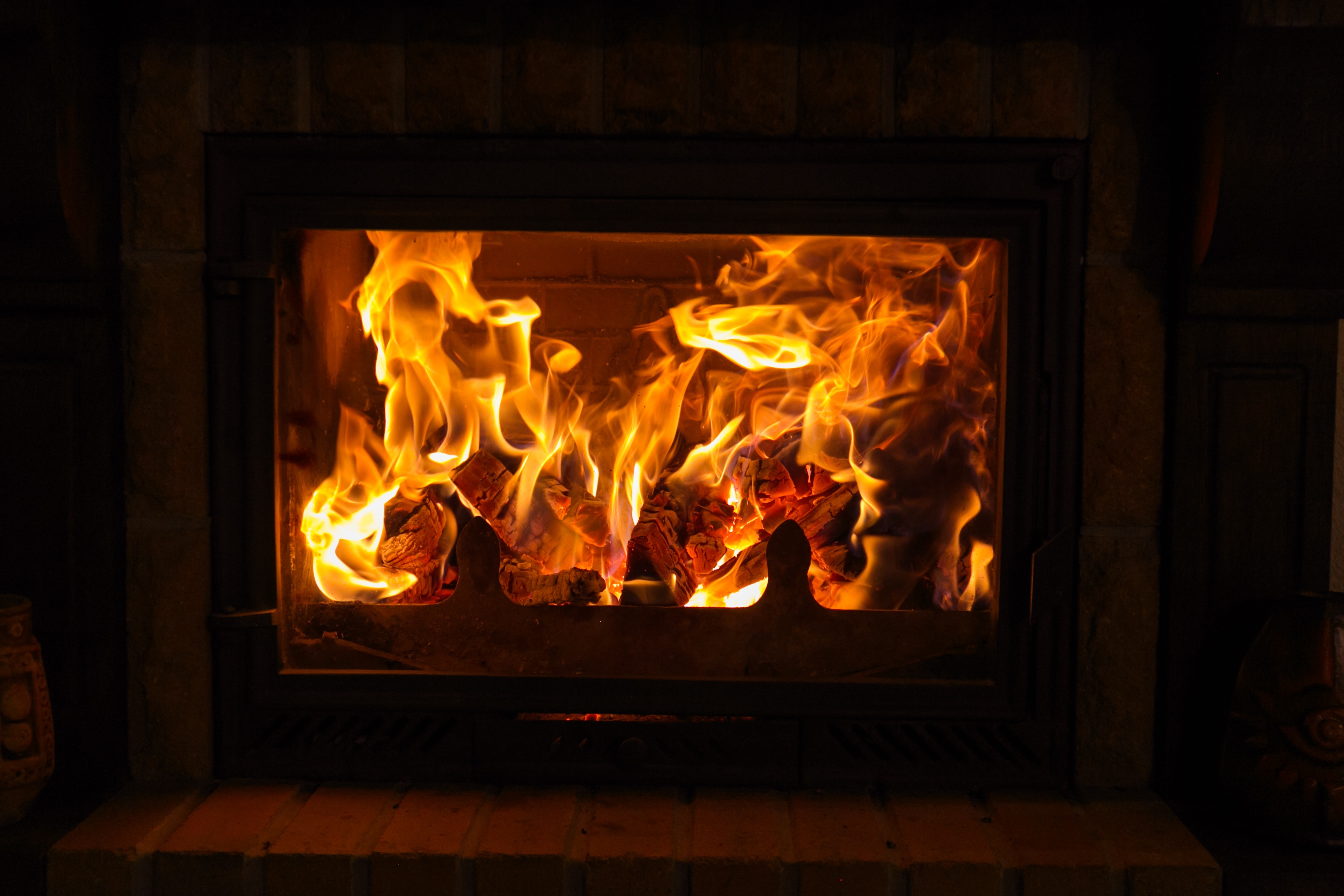 After putting my fireplace to good use this winter, there's a thick brown residue on the glass. What do I do if it needs cleaning? — Jordan
A well-worn fireplace will show some wear, Jordan. It's great that you're thinking about fireplace maintenance. Staying on top of it will make sure you keep it clean and presentable for years to come.
Whether you have a wood fireplace or a gas fireplace, the glass on your fireplace will need cleaning. It can be the thick brown residue or, with gas, it just might be a hazy cloud-like effect. If left untended, they can etch into the glass and never come off. Fireplace glass isn't your normal glass; it's a ceramic glass meant to endure high heat. If the residue has etched into the glass, replacement is necessary and can be costly.
What to Do
To clean the glass, first, make sure it's not hot. Not only will the glass not clean as well, you could burn yourself. Once the glass is at room temperature, detach it from your fireplace. Doing so usually requires removing the screws that keeps the glass in place. In most instances, ammonia 3 cleaner should do the trick but if you have a more stubborn stain, you can try using Kitchen Cooktop Cleaner. Clean both sides of the glass with a rag or a paper towel.
The frequency of your cleaning depends on the amount of use for your fireplace. If you use it frequently, clean every 6 months; if not, annually should do the trick. Just remember that it's always more difficult to clean the windows when the soot has built up on the glass. The more often you clean, the easier it will be each time you do it.
If, by chance, the soot is caked on thoroughly and your cleaner isn't working, you can always use a razor blade, scraping the most difficult sections. Just remember to be slow and steady. Carefulness is important! You don't want to scratch your glass; it might lead to cracks.
A Statement Piece
The fireplace is a statement piece in the most frequently used place in your home, Jordan. It's a great idea to be mindful of its maintenance because you and your visitors will always notice that part of the room when the fire is smoldering. Frequent maintenance is quick and easy. Keep it up to date and you'll enjoy the warmth it brings that much more!
If you have a question for Careothers, email him at AskCareothers@TendHome.com.